Armytek Predator

Reliable and strong tactical flashlight. A clear central spot allows to focus on the purpose easily. And body of the flashlight with standard diameter 1" is compatible with the majority of weapon mounts. Color filters and original remote switches for comfortable hunting and safe tactical appliance.
Brightness up to 1200 LED Lm.

Beam distance up to 437 m.

Up to 18 days of work with one 18650 Li-Ion battery.
Flaslight with green light is perfect for hunting, because it is not visible from the side, do not scare animals and will not give your location.
Flaslight with red light is suitable for map reading and work with navigation devices. It is does not interfere with a night vision and can be used as a signal light.
Batteries are not included in the package.
Light & Optics
Colour temperature:
White
Optics

The reflectors of Armytek flashlights have been modeled and calculated in computer software for the design of optical systems that enabled to produce a flawless light beam for a long-range distances. Flashlights with TIR optics provide smooth wide beam without distinct hotspot and sharp edges.

:
Smooth reflector
Dimensions & Weight
Weight (without batteries):
Body & Durability
Waterproof & Submersible:
Modes & Electronics
Power source:
1x18650 Li-Ion / 2x18350 Li-Ion / 2xR123 Li-Ion / 2xCR123A
Runtime for maximal mode:
1h 30min
Runtime for minimal mode:
18 days
Ability to use batteries with a flat contact:
Protection from accidental switch-on: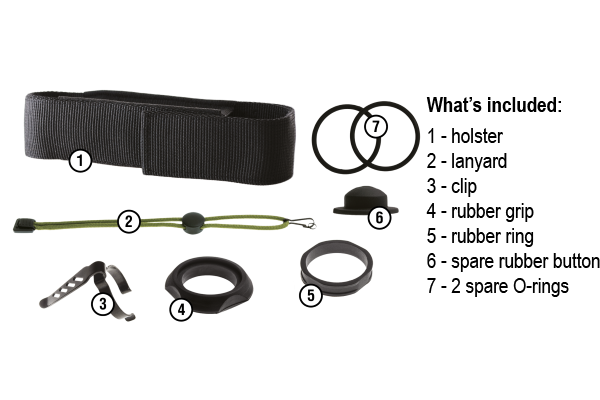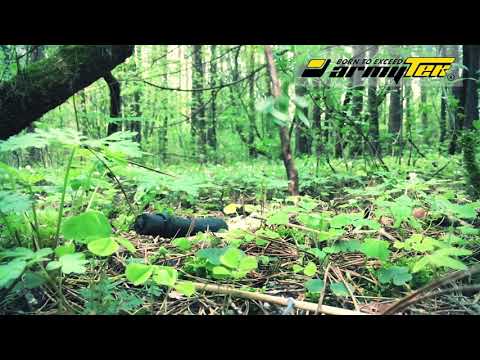 Armytek Taschenlampen sind stürzsicher
Taktische Taschenlampen halten Stürzen aus 30 Metern Höhe stand, Multi-Taschenlampen - aus 10 Metern.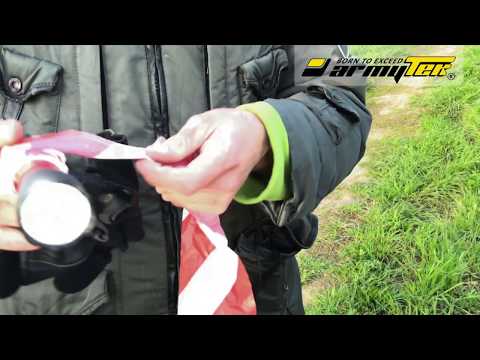 Was passiert, wenn die taktische Laternen von Armytek aus 800 Metern Höhe auf den Boden fallen?
Lösen Sie das Problem. Gegeben: 3 Taschenlampen Armytek - Dobermann, Predator, Viking. Deklarierte Stärke - kann einem Fall aus 50 Metern Höhe standhalten. Ein Gleitschirm wirft alle drei Laternen aus einer Höhe von 800 Metern.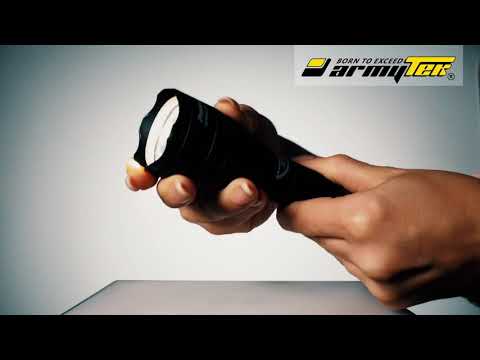 Taktische und Jagdeinstellungen in Armytek-Taschenlampen. So wechseln Sie die Einstellungen
Um die taktische Einstellung auf der Jagd zu ändern und umgekehrt, müssen Sie den Kopf der eingeschalteten Taschenlampe mindestens zehn Mal abschrauben und zuschrauben (das Modus ändern sich während der Drehung)
Die Pause zwischen den Bewegungen sollte nicht länger als 1 Sekunde sein.