Armytek Partner C2 (warm light)

Compact and practical flashlight, which is suitable for tactical purposes as well as for every day carry. Color filters, weapon mounts, remote switches will be indispensable accessories in the arsenal of a hunter. And with the bicycle mount ABM-01 it will serve as a good bike light.
Brightness up to 977 OTF Lm.

Beam distance up to 168 m.

Up to 18 days of work with one 18650 Li-Ion battery.
Batteries are not included in the package.
Light & Optics
Optics

The reflectors of Armytek flashlights have been modeled and calculated in computer software for the design of optical systems that enabled to produce a flawless light beam for a long-range distances. Flashlights with TIR optics provide smooth wide beam without distinct hotspot and sharp edges.

:
TIR-optics
Body & Durability
Waterproof & Submersible:
Modes & Electronics
Power source:
1x18650 Li-Ion / 2x18350 Li-Ion / 2xR123 Li-Ion / 2xCR123A
Runtime for maximal mode:
1h 20 min
Runtime for minimal mode:
18 days
Ability to use batteries with a flat contact:
Protection from accidental switch-on: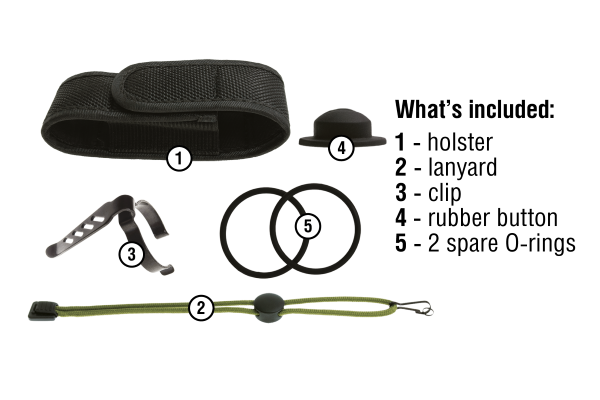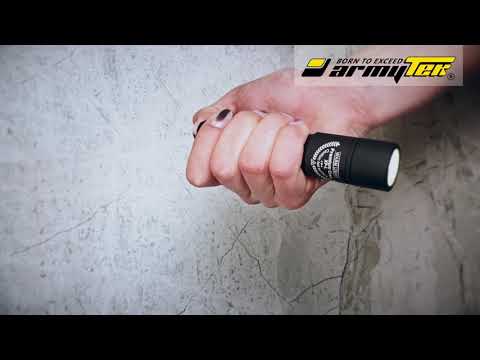 Verwendung von Taschenlampen Armytek Partner Regular
Turbo.Wenn der Kopf der Taschenlampe abgeschraubt ist, drehen Sie ihn ganz zu.Durch erste Tastendruck (Vollklick) wird die Taschenlampe eingeschaltet bei maximaler Helligkeit. Durch erneutes Drücken dieser Taste wird die Taschenlampe ausgeschaltet.